Chris Marker's groundbreaking post-apocalyptic time-travel film La Jetée was released nearly 60 years ago and still continues to inspire artist from all different fields.


The most common example is Terry Gilliam's Hollywood adaptation Twelve Monkeys, but also artists like David Bowie (who paid homage in his music video Jump They Say) and cyberspace- and cyberpunk-defining writer William Gibson, were highly influenced by La Jetée.


Marker himself was inspired by Hitchcock's Vertigo and The Invention of Morel by Adolfo Bioy Casares, both dealing with time, memory and consciousness.


What makes La Jetée so influential is not only its spiraling time travel narrative, but also its composition of still photographic images that builds a film by breaking its most basic rule – the moving image.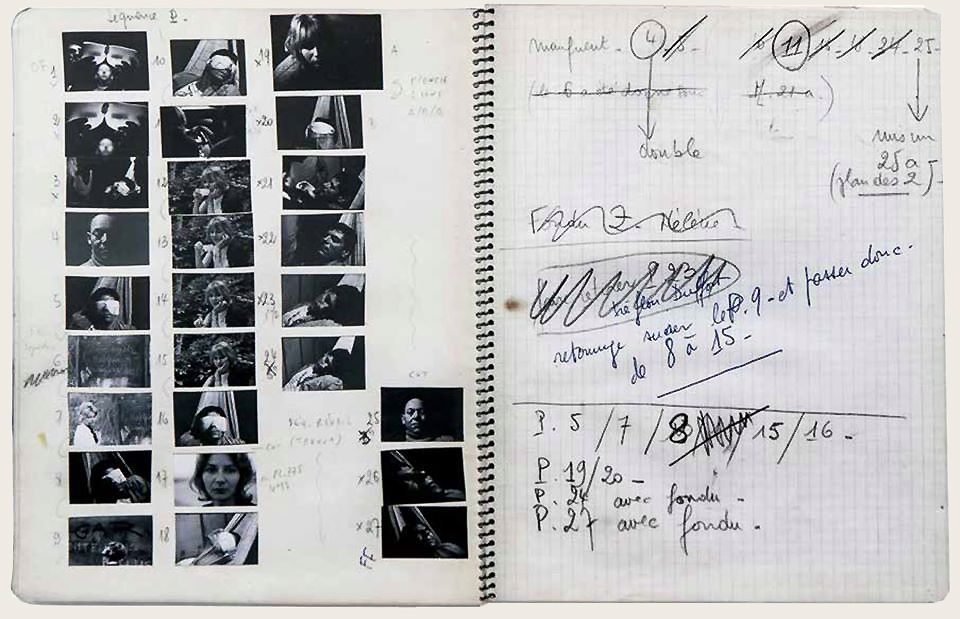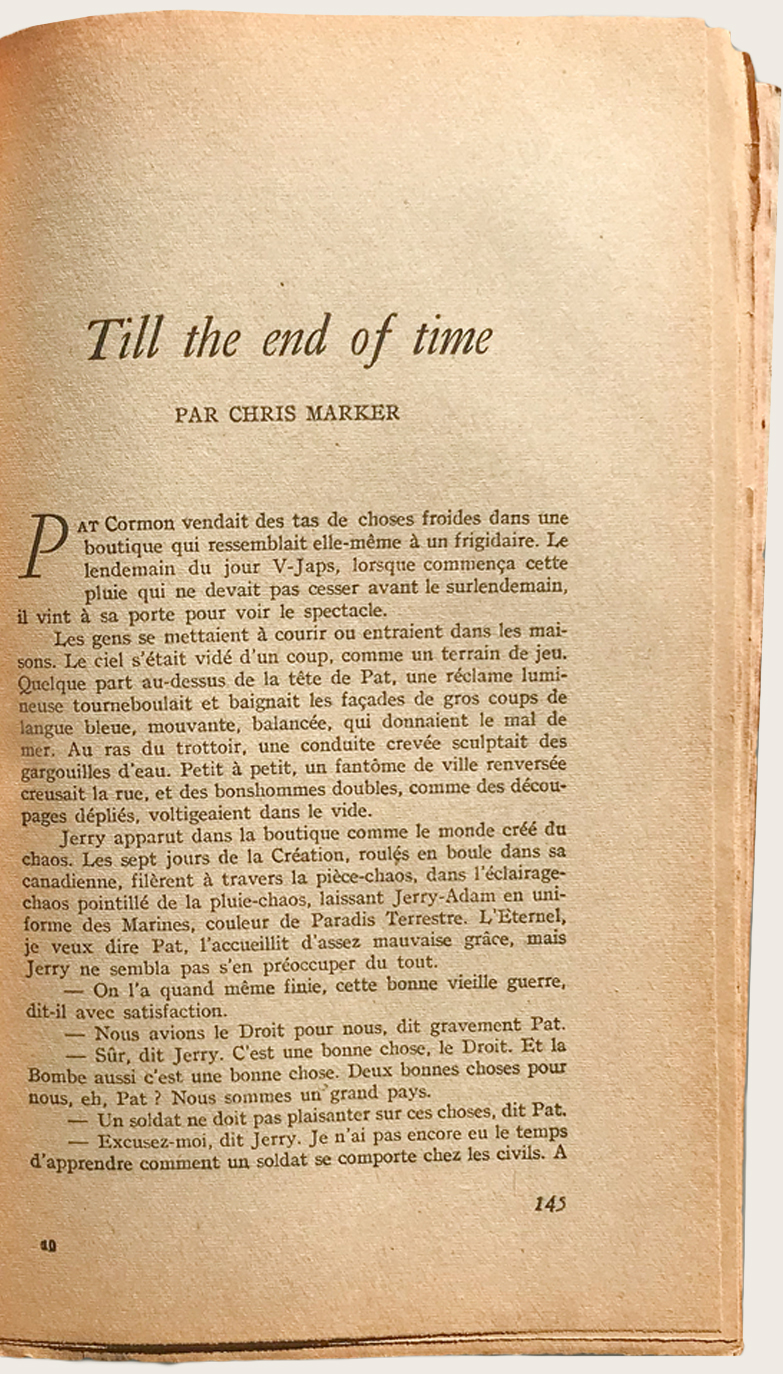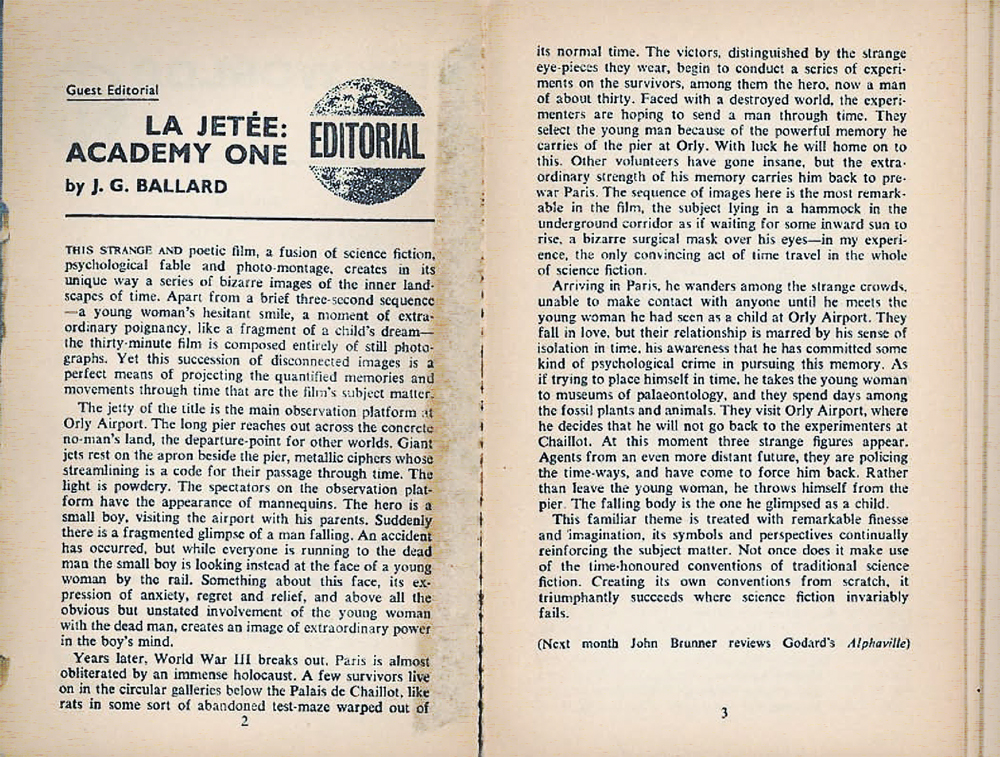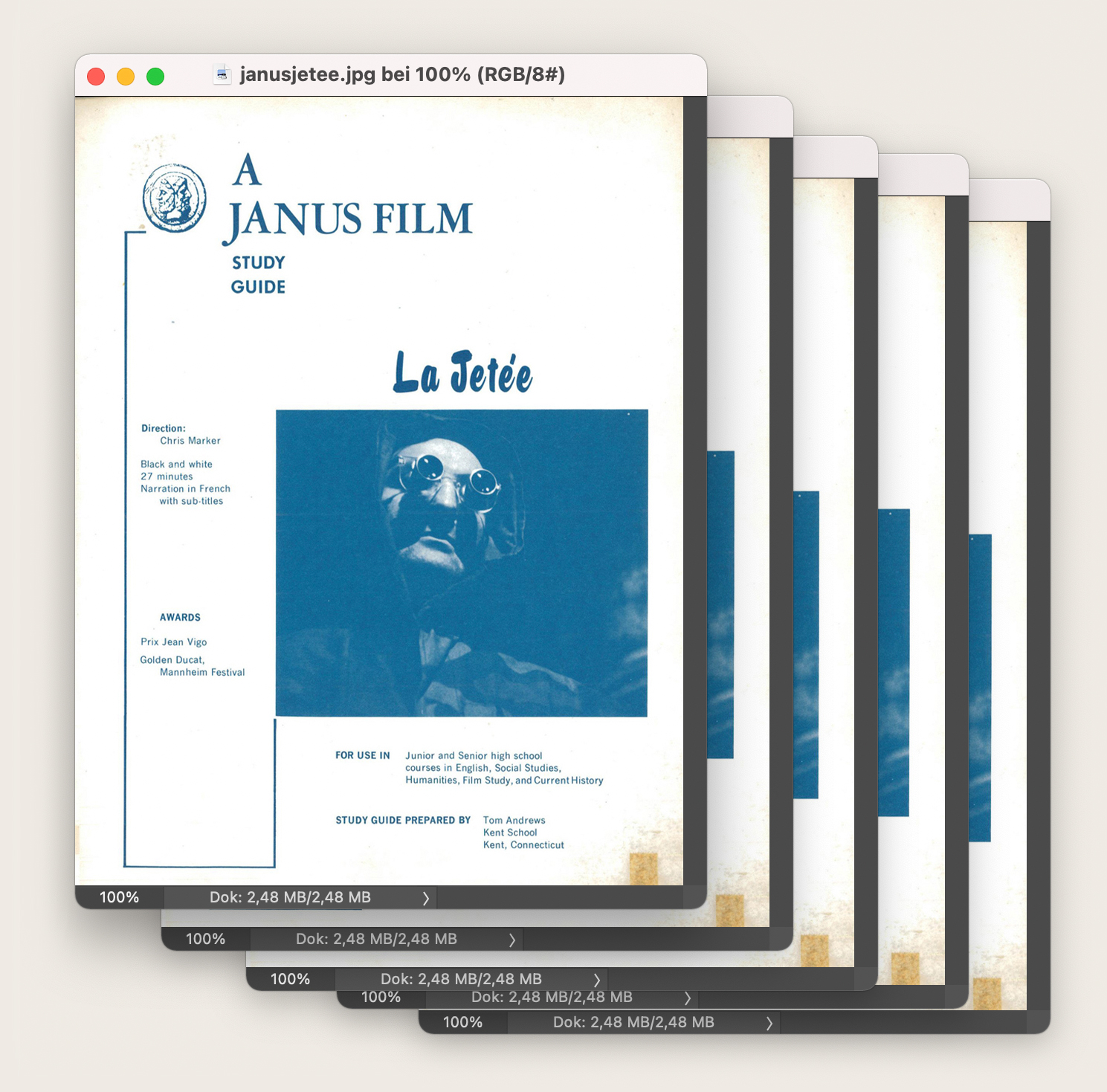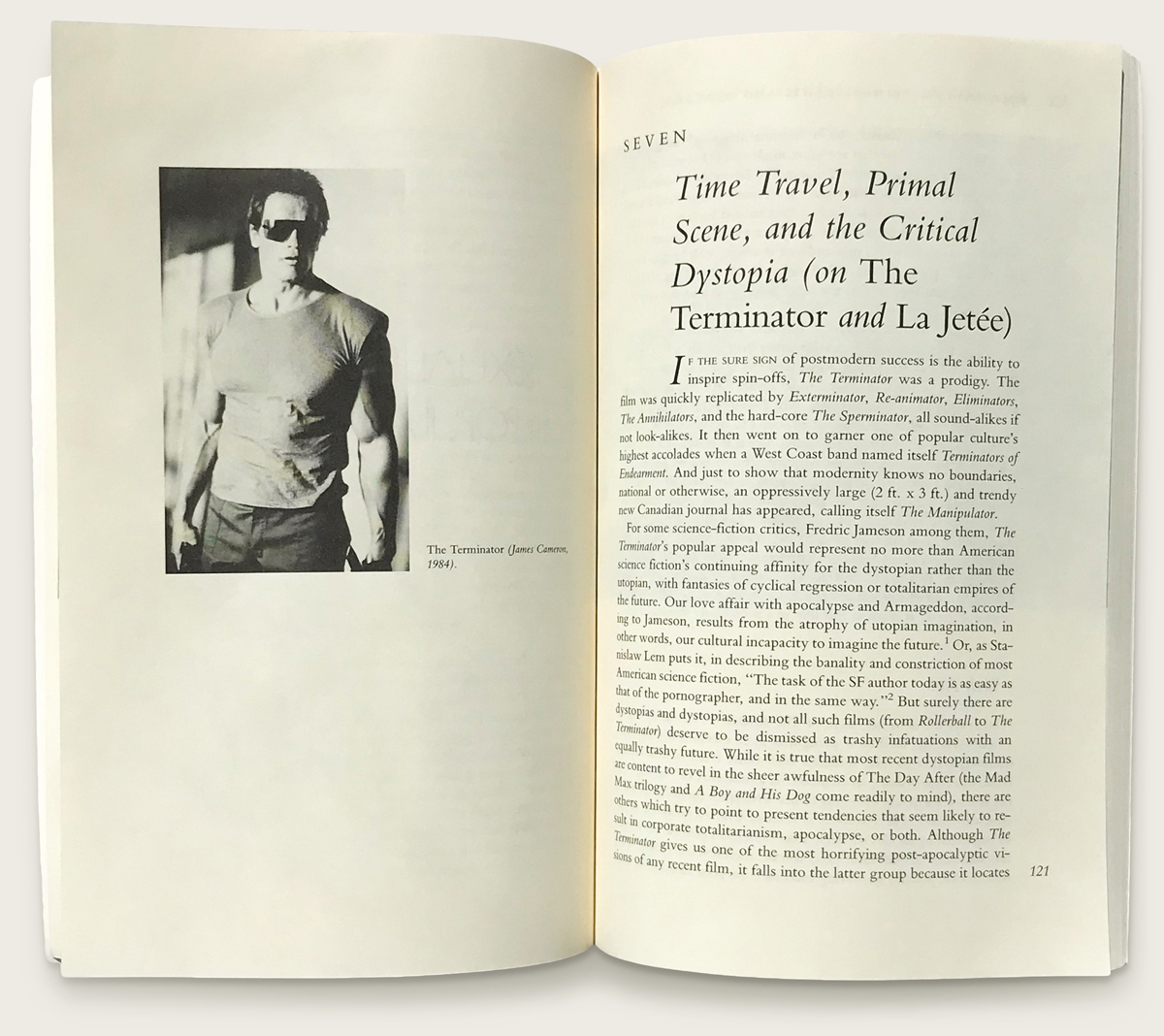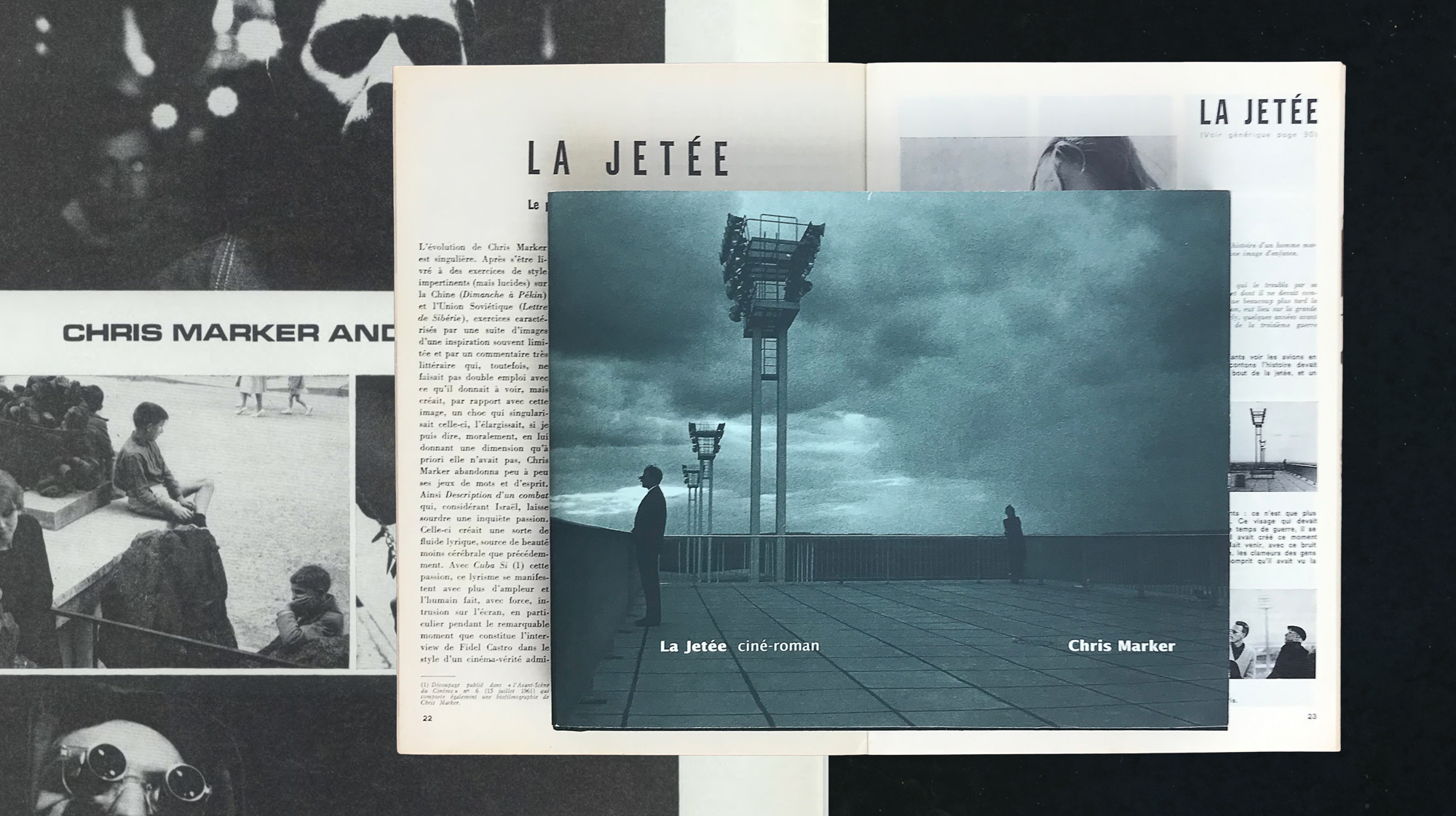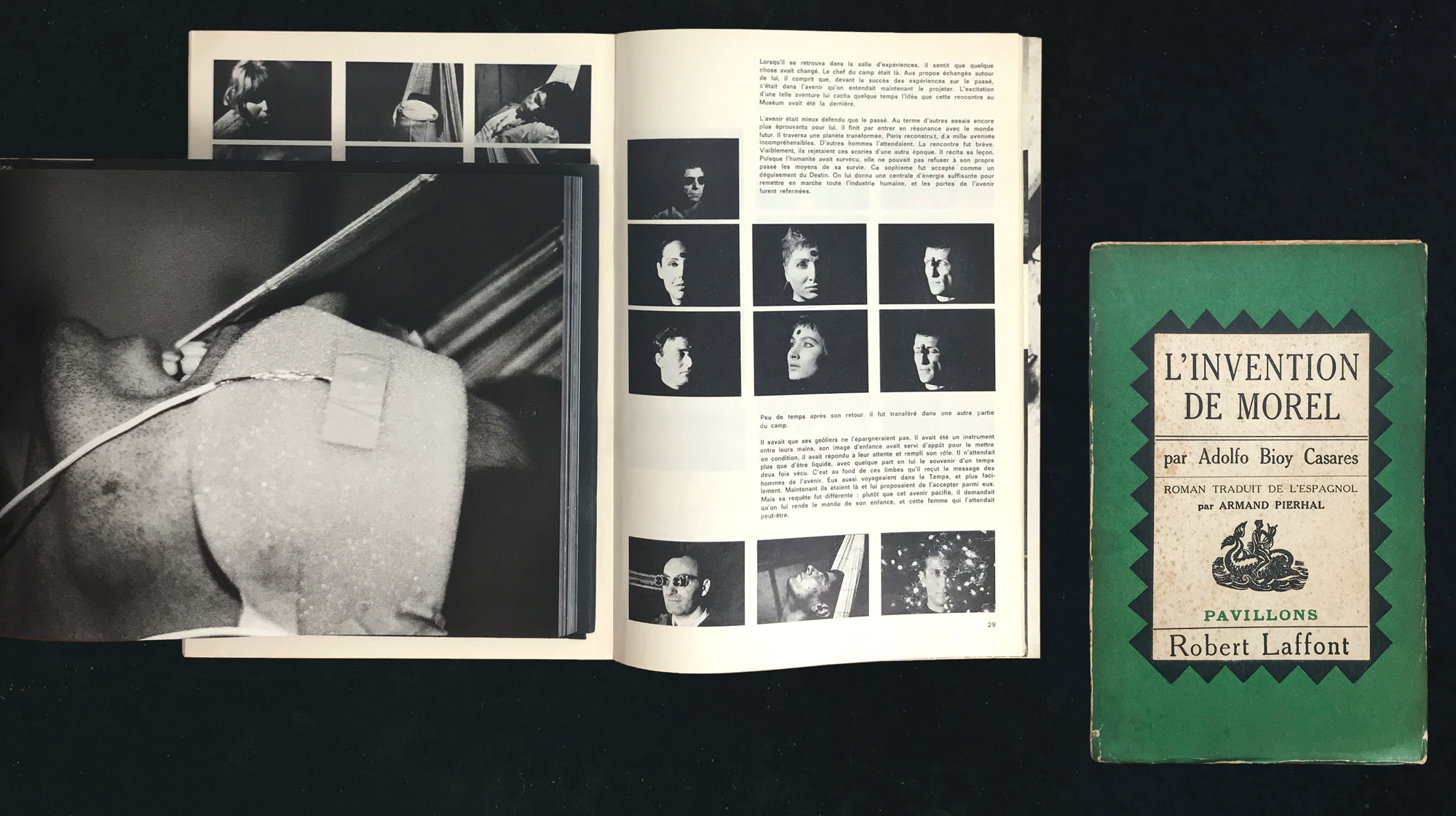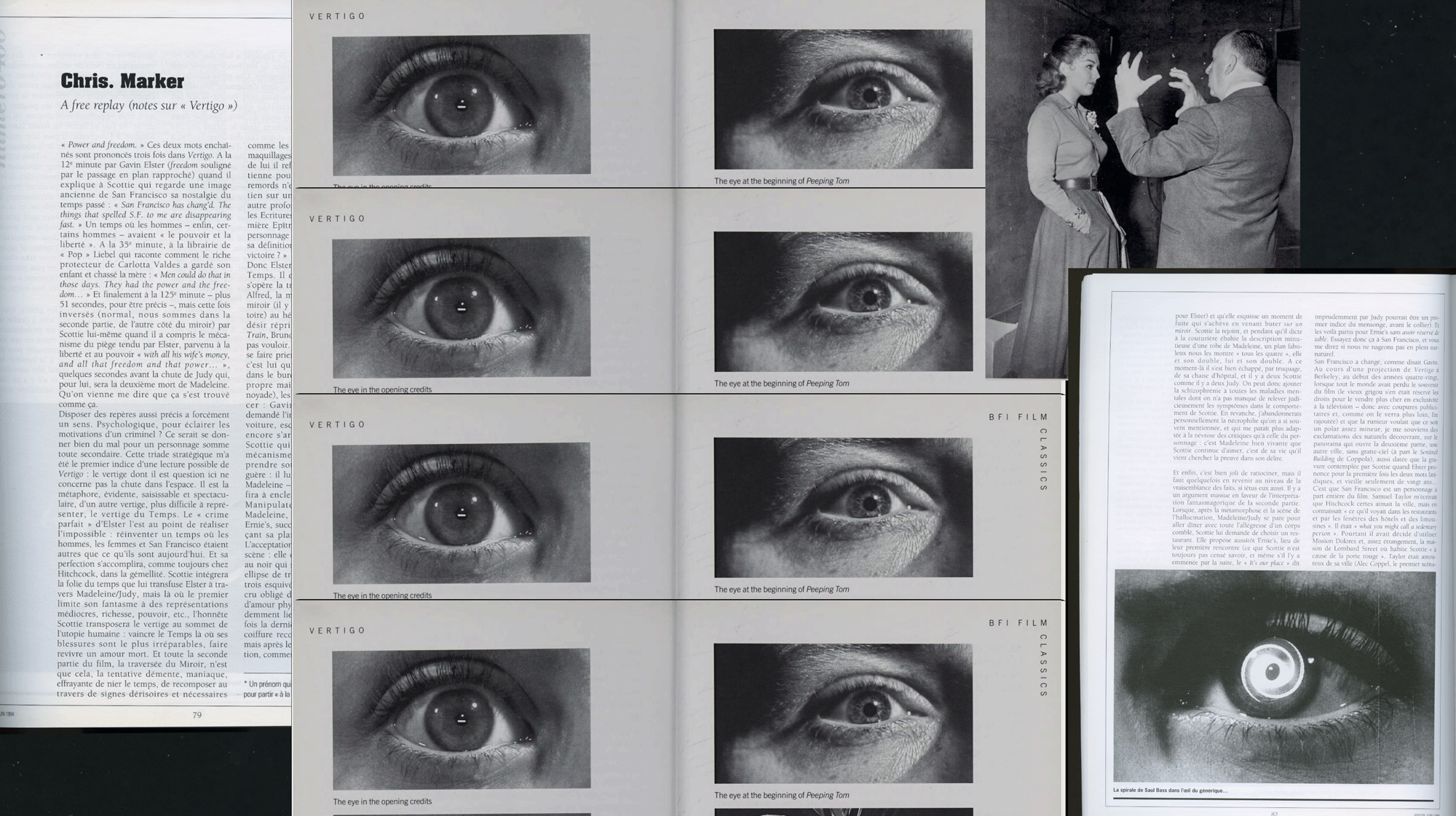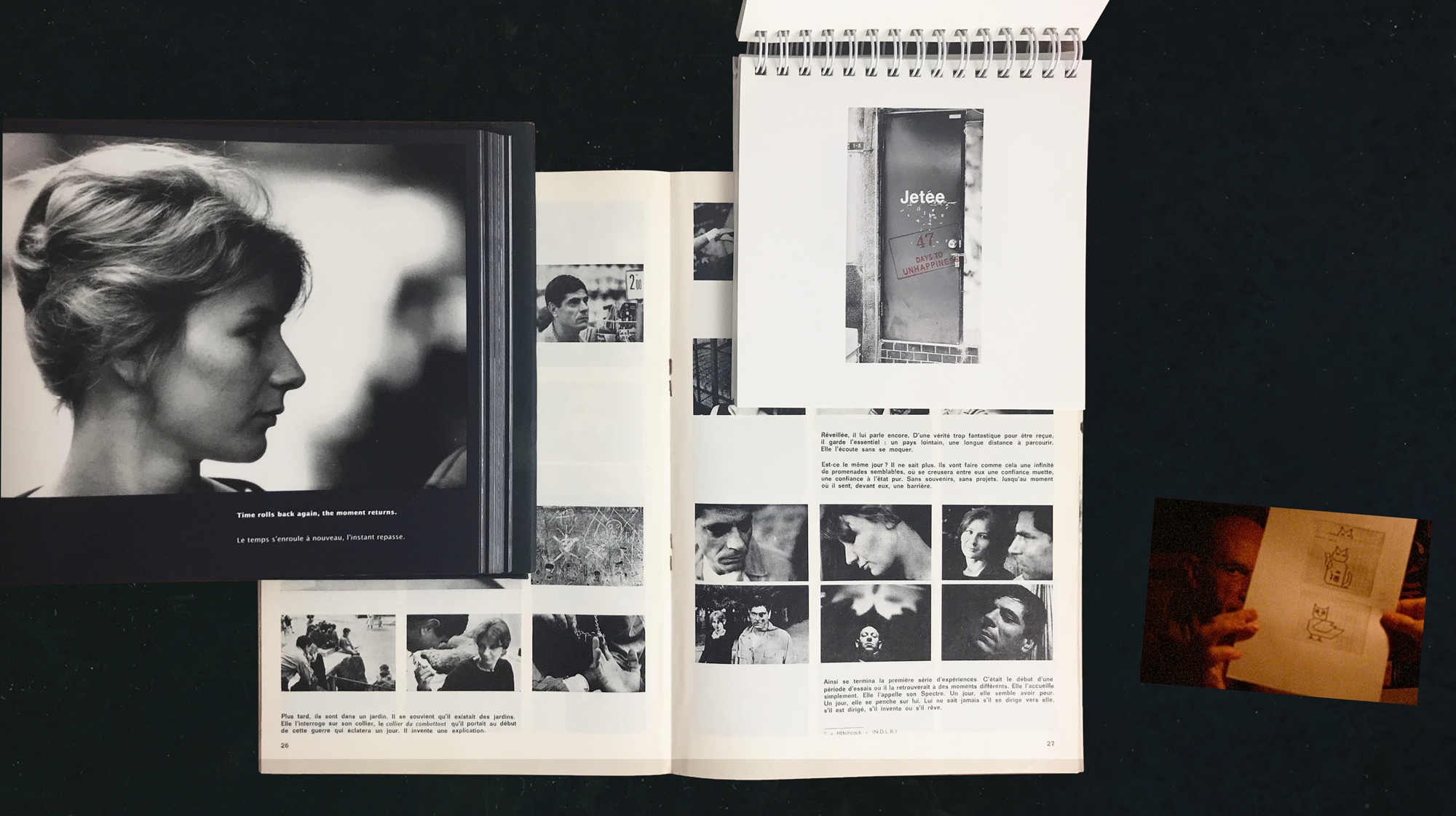 The special issue of L'Avant-scène du Cinéma contains two incredible detailed articles on Alain Resnais' Guernica, and Chris Marker's La Jetée. Both films are presented with their entire film dialogue, accompanied by press reviews and images.


It is the first known appearance of La Jetée in a publication with dialogue and images and could be considered as the forerunner of the ciné roman, which was published by Zone Books in 1992.
The award-winning graphic designer Bruce Mau, who was also the creative director of Zone Books and i-D. Magazine, tried six years to convince Chris Marker to translate the film into a book, and only for La Jetée's thirtieth anniversary in 1992, it was finally published by Zone Books as "ciné-roman".


Chris Marker's written response to the book dummy that Mau had sent him was in turn used by Bruce Mau as the blurb for the book:
"This book version of La Jetée is, to my mind, astonishingly beautiful. It brings a total freshness to the work and a new way to use photos to deal with dramatic events. Not a film's book, but a book in its own right–the real ciné-roman announced in the film's credits."


— Chris Marker